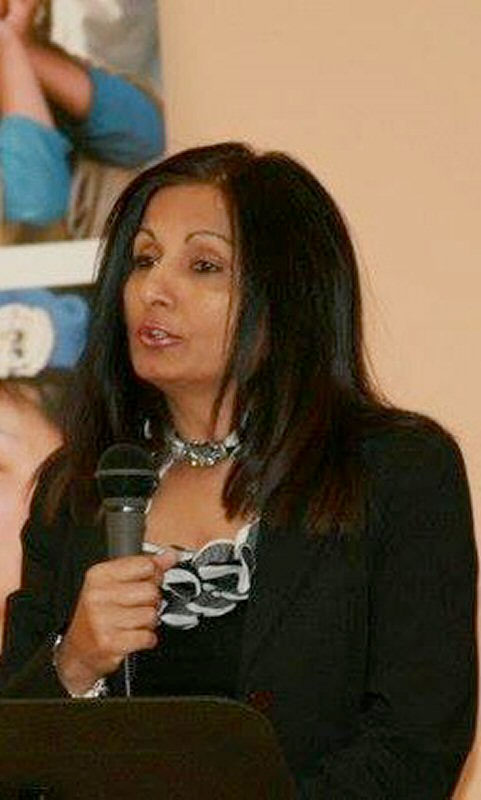 MONTREAL, QUEBEC–(Marketwired – March 15, 2016) –
Editors Note: There is a photo associated with this press release.
Almas Jiwani, CEO of Almas Jiwani Foundation deliver keynote address at the annual National Women in Business Conference organized by the McGill Desautels Women in Business Committee and the Boston Consulting Group (BCG) on Friday March 18th, 2016 in Montreal, Canada.
"Women play an incredibly key role in building the capacity of our nations as entrepreneurs and economic leaders." said Almas Jiwani. "Evidence from top economists around the world shows that when women are empowered as leaders and active participants in their nation's economies, GDP rises, productivity increases, and the quality of life for all citizen's grows dramatically."
Every March, the National Women in Business Conference unites professionals and exceptional students from across the country to inspire and empower aspiring business leaders. The conference aims to provide a platform for women in the Faculty of Management to explore opportunities and careers in business and consulting.
"On behalf of the Desautels Women in Business committee at McGill University, we are delighted to invite Ms. Almas Jiwani as a keynote speaker for the 2016 National Women in Business Conference." said Susan Wang from McGill's Desautels Women in Business Committee. "The Committee is extremely honoured to have the internationally acclaimed and influential speaker Ms. Jiwani share lessons from her career dedicated to global female empowerment and her incredible path to impactful leadership."
Online Registration to attend Desautels Women in Business Conference: http://www.eventbrite.ca/o/desautels-women-in-business-6085813563?s=32779034
ABOUT ALMAS JIWANI FOUNDATION
Empowering women and girls through focused projects that directly address gender equality, education, entrepreneurship, entertainment and energy rights. Through empowering women and girls in targeted areas, AJF hopes to improve societal and economic conditions in the developing world. Projects include providing sustainable energy to provide a better education, better living conditions and to create the environment where women can thrive as entrepreneurs in any region.
ABOUT DESAUTELS WOMEN IN BUSINESS
Desautels Women in Business provides women interested in a career in management with workshops, speakers, a network and other tools to prepare them for the corporate world.
To view the photo associated with this press release, please visit the following link: http://www.marketwire.com/library/20160314-1046828L.jpg
Vew the full article >>